The opening lines of the Royal Rangers Leader Manual define the program as "a mentoring ministry for future men, providing Christlike character formation and servant leadership development for boys and young men in a highly relational and fun environment. Our mission is to evangelize, equip, and empower the next generation of Christlike men and lifelong servant leaders. Royal Rangers enables pastors and men to influence more boys and young men than ever, more effectively than ever!"
Royal Rangers is an activity-based, small-group church ministry for boys and young men in grades K-12. We provide a diverse program of fun activities, specifically designed to meet the unique needs and interests of boys. Boys participate in weekly small group meetings and activities under the leadership of adult men and women who are specifically trained to deliver the adventure that is Royal Rangers.
Each age group follows a program of activities and advancement unique to that group. The advancement system provides recognition to boys for their growth and accomplishments while developing valuable skills and the confidence to succeed.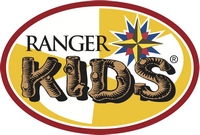 Ranger Kids
Grades K-2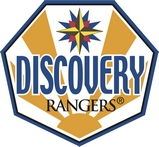 Discovery Rangers
Grades 3-5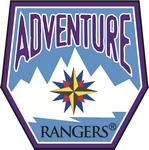 Adventure Rangers
Grades 6-8
Expedition Rangers
Grades 9-12
The Royal Rangers program seeks to develop the total boy according to the pattern laid out by Jesus Christ in the Holy Bible. The ideals of Royal Rangers are exemplified in our pledge, code, motto, and the points of the Royal Rangers emblem.
ROYAL RANGERS PLEDGE
With God's help, I will do my best to serve God, my church, and my fellowman; to live by the Ranger Code; to make the Golden Rule my daily rule.
ROYAL RANGERS CODE
A Royal Ranger is Alert, Clean, Honest, Courageous, Loyal, Courteous, Obedient, and Spiritual.
ROYAL RANGERS MOTTO
"Ready"
Meaning of motto: Ready for anything. Ready to work, play, serve, worship, live, and obey God's word.
POINTS OF THE EMBLEM
The four GOLD points represent the four ways a boy grows – Mentally, Physically, Spiritually, Socially
The four RED points represent the four core beliefs of the Church – Salvation, Baptism in the Holy Spirit, Divine Healing, Second Coming
The eight BLUE points represent the eight points of the Royal Rangers Code – Alert, Clean, Honest, Courageous, Loyal, Courteous, Obedient, and Spiritual
CORE ATTRIBUTES
Royal Rangers reflects five core attributes that are represented collectively in everything we do:
Evangelism – Royal Rangers provides a place for guys to connect with God and each other and become part of a community of men where every guy is accepted, respected, and valued for his contribution to the group.
Discipleship – Royal Rangers promotes the personal spiritual development of guys by presenting biblical truths that address the unique needs, challenges, and issues guys face.
Leadership – Royal Rangers develops leadership skills by both teaching those skills and providing boys with opportunities to become actively involved in the leadership of their outposts.
Achievement – Royal Rangers provides recognition to boys as they develop new skills and complete specific requirements as part of an advancement system. Accomplishments are represented by a series of awards that can be displayed on a uniform, awards vest, or some other manner as determined by the group.
Service – Royal Rangers are regularly engaged in service activities as they learn to live out their faith in real and valuable ways.
Additional information about the program can be found at RoyalRangers.com.